AWO Kreisverband Berlin-Mitte e.V.
Specialised Consultation Service for the Identification of and Counselling for Particularly Vulnerable Refugees (AWO)
We inform you about your rights and support you, e.g.:

in the asylum-seeking process
Accommodation that suits your needs
Social and legal counselling
Entitlement to benefits
Health services and benefits
Education and Participation (BuT)
Pregnancy
Referral to specialised services with social, legal and health services
Together we will find the right support for you.
We support you with, e.g.
the asylum-seeking process
referral to lawyers and specialised counselling centres
contact to medical specialists qualified to issue certificates (Atteste) for the asylum procedure
changes of responsibility for your asylum application in Berlin
within Germany: family reunification of the nuclear family during the asylum-seeking process
additional needs for expectant mothers and newborns
additional needs for single parents
benefits of the Education and Participation Package (Bildung und Teilhabe, BuT) for children and young people
child and youth welfare services
additional needs with regard to your living situation, illnesses and disabilities
health benefits (care benefits, psychotherapy, medical aids, inclusion aid, specialised therapy, translation for medical appointments)
We advise you on your accommodation situation /dormitory :
Accessible accommodation, single rooms, en-suite room (room with a private bathroom) or early dismissal from initial accommodation
Referral to the program "Wohnen für Flüchtlinge" (accommodation for refugees) of the LAF
Referral to specialized accommodation (managed by LAF) for particularly vulnerable refugees
We support you in communicating with authorities and accompany you to your appointments, e.g.:
LAF
District offices
BAMF (Federal Office for Migration and Refugees)
We will put you in touch with social, legal and health services, if you wish.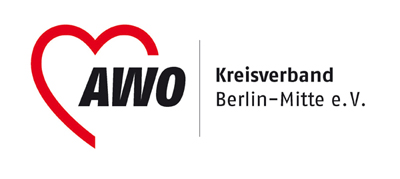 Please make an appointment via telephone or email.

Monday – Friday
10am – 4pm
0152 / 167 58 026 (Stefanie)
0163 / 938 29 54 (Simon)
0178 / 339 04 73 (Elena)
We organise linguistic mediation for Arabic, English, Farsi/Dari, French and  Russian.
Other languages are available upon request.
We advise you anonymously, if you wish. You do not have to tell us your name.
AWO Kreisverband Berlin-Mitte e.V.
Prinzenstraße 96
10969 Berlin

 U-Bahn Moritzplatz


 U-Bahn Prinzenstraße


 Bus 140 Prinzenstraße/Ritterstraße
Our offices are not accessible.
To find out more about other services we offer, please go to: