BZSL
Specialised consultation service for refugees with disabilities, chronically ill and elderly people
We inform you about your rights and support you.
Together we will find the right support for you.
We support you with your applications, e.g.:
Disabled person's identification card
Assistive, adaptive, and rehabilitative devices
Care / nursing services
Social benefits
We support you in communicating with, e.g.:
Lageso
LAF
District offices
We advise you on your accommodation situation / dormitory.
We will put you in touch with social, legal and health offers, if you wish.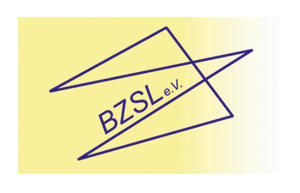 Get in touch with us and tell us what you need.
Appointments must be made by telephone or e-mail:
Kathrin Ziegler
015734834940
kathrin.ziegler@bzsl.de
Mo – Do (9 – 15 Uhr)
030 / 44 32 74 15
0157 / 344 297 93
0178 / 188 79 53
You can leave us a message on the answering machine. We will call you back.
We organise linguistic mediation for the following languages:
Arabic, Farsi/Dari, Kurdish, Russian.
Other languages are available upon request.
We advise you anonymously, if you wish. You do not have to tell us your name.
Berliner Zentrum für selbstbestimmtes Leben behinderter Menschen e.V.
Gustav-Adolf-Strasse 130
13086 Berlin
Our rooms are accessible.
We will organize transport for you, if necessary. Please let us know.

 Bus 156 Wigandstaler Straße


 Bus 158/255 Hamburger Platz
To find out more about other services we offer, please go to: